Former Redskins coach is now with South Carolina Gamecocks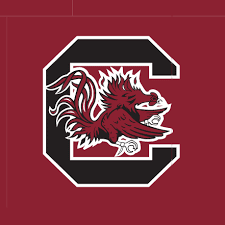 Close to the hearts of everyone at Gamecock Media, representing the University of South Carolina in the American football, is the South Carolina Gamecocks football team. Head by the former Washington Redskins head coach, Steve Spurrier, the South Carolina Gamecocks participates two major divisions of American football, that is, in the Football Bowl Subdivision (FBS) of the National Collegiate Athletics Association (NCAA) and Southeastern Conference's (SEC) Eastern Division. During its home games, the team plays at the Williams-Brice Stadium located in Columbia, South Carolina. With a grass type stadium surface, the said stadium boasts of its capacity of over 80,000, earning it the title "the 20th largest stadium in college football. The stadium is also famously known as "the Cock Pit".
One can bet on the South Carolina Gamecocks as they have best established their tenure in the Southeastern Conference, getting the Final top 25 rankings in six different years (2000, 2001, 2010, 2011, 2012, and 2013) and winning over the top 5 SEC adversaries, namely, No. 4 Ole Miss (2009), No. 1 Alabama (2010), No. 5 Georgia (2012), and at No. 5 Missouri (2013). Playing in the Atlantic Coast Conference for almost 17 years (1953 to 1970), the football team garnered a number of awards which includes being the champion of the 1969 Atlantic Coast Conference game and taking the No. 15 place in the final AP poll in the year 1958. Also, they have harvested the 1980 Heisman Trophy in the person of George Rogers, the senior running back also known famously as the Big George; they have appeared in six bowls; and they have placed top 25 in the final rankings (AP No. 11 and AP No. 15), all of which happened during their games from 1971 to 1991.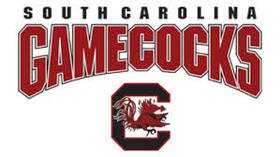 To add to their credibility and awesomeness, they have brought into being one National Coach of the year in the person named Joe Morrison. They also made Lou Holtz (coach of the year, 2000) and Steve Spurrier (coach of the year, 2005 and 2010) as SEC coaches of the year. In addition to the aforementioned, the football team also garnered the Atlantic Coast Conference coach of the year in Paul Dietzel, which happened on the 1969 football game. George Rogers, Lou Holtz, and Steve Spurrier also made it to the College Football Hall of Fame, adding to the team's toughness and greatness. The football team made 20 bowl appearances on the years they played and finishing it with an 8-12 record.