These are the things you need to know about Serious Sam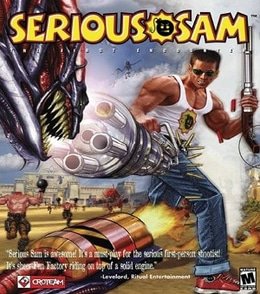 The spring of 2001 was fruitful for the Croteam, a game development team from Croatia and developer of the twenty dollar PC game packed with pleasurable, fast, and side-splitting action called Serious Sam. The game reached its peak of triumph and was followed by another explosion, a follow-up to the first one which was titled Serious Sam: The Second Encounter.
The game, which is featured here on Gamecock Media because of its exciting features. is filled with hilarious cut-scenes and enhanced graphics and lighting, is finding its way to the heart of an Xbox audience. Serious Sam a first-person-shooter game is composed of a 36-level feature. Not only does it have a number of bots but it also has a multiplayer death match option that lets a player connect with his or her friends.
The objective of the game is quite simple. Do nothing but run around and kill everything that meets your peripheral vision. This is a lot similar to the Max Payne video game, except that the developers have added a few elements that will entail using the player's mind but the beauty of the game lies in destroying all your enemies to pieces and bits and not getting the better of them. This means that the player needs to face all the enemies head on, no hiding from the enemy artificial intelligence, no getting away until Sam's health diminishes. All of these create an atmosphere of nonstop fun that will surely get the appetite of those addicted to shooting games.
To spice things up, Serious Sam boasts itself of its weaponry. The game, after reaching a certain level or upon entering the second half of the game, is fully equipped with fifteen weapons. Some of them include the minigun, flamethrower, and rocket and grenade launchers. Bombs are also included for some additional effects that let you destroy everything seen on screen. Also, switching from one weapon to another is made easy as the player can assign buttons to them so they are accessible with only one click. Ammos are not a problem too as you can find them everywhere in the game unlike other games.
And like every other game, it won't be complete without the enemies. The AIs vary from a giant green demon to various weird species like demon frogs, suicidal runners, half-dressed harpies, etc. This makes the game interesting and really worth a try.