The Fascinating Mike Wilson Story So Far - What Is He Up To Now?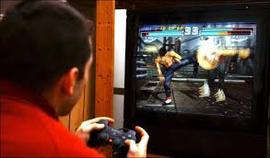 In 1996 Mike Wilson joined id Software to assist marketing of their gaming catalogue. He abided over numerous notable game launches including game add-ons and sequels for the Doom, Hexen, Heretic series. He was also involved in overseeing the retail shareware version launch of Quake for the 7-11 national chain, along with other major retailers.
When Mike Wilson left id Software at the end of that year, he joined forces with Tom Hall and John Romero to launch Ion Storm a game development company. He was CEO until Dec 1997 helping grow the company 11 fold from its original 8 employee base. However he was to shortly depart after a major conflict with a third partner Todd Porter, who took over his job upon his departure.
January 1998, would offer Mike a fresh challenge with the orchestration of the Gathering of Developers. He along with Ritual Entertainment's CEO Harry Miller, plus other independent game development studios such as Terminal Reality, Epic Games, 3D Realms and PopTop Software would be the genesis behind a new artist-friendly publishing operation. Here the actual game developers would have ownership over their own intellectual property rather than the publishing label. As a result they would also earn the highest royalties in the industry. Lofty and commendable ideals indeed!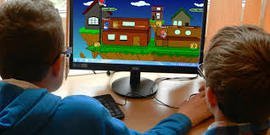 After the sad demise of co-founder Doug Myres in May 2001, trials and tribulations would follow for the next five years. February 2007 saw the creation of Gamecock Media Group with partners Rick Stults & Harry Miller again by his side. The vision this time was for Mike to put his recent filmmaking experiences to use by assisting small game developers with this new video game publishing company.
After the release of several titles including Hail To The Chimp for Xbox 360, The Ward for Nintendo DS, and Mushroom Men for Wii, Gamecock would be sold to SouthPeak Interactive in 2007, with Mike Wilson and Harry Miller forming Devolver Digital in late 2008 a publisher/producer hybrid.
In November 2009 Devolver Digital launched their Serious Sam HD, and up till Feb 2013 their Hotline Miami had already sold over 300,000 copies. Time for Mike Wilson to retire yet, perhaps? Highly unlikely it would seem!